Information
In 1960, Mr. Claudio Fornasa, who was an expert alpinist in love with the picturesque Val Badia, purchased the Belvedere Refuge, located along the road that leads you to Pass Gardena.
The refuge soon became a hotel and his daughter Paola transformed it into a comfortable 3-star hotel according to modern requirements. Belvedere Hotel has been recently restructured and tastefully furnished. From its living room and from the balconies of the comfortable rooms, you will enjoy the surrounding breathtaking panorama.
Servizi
Book now with the best price (
from Euro 88,00
)

Contact information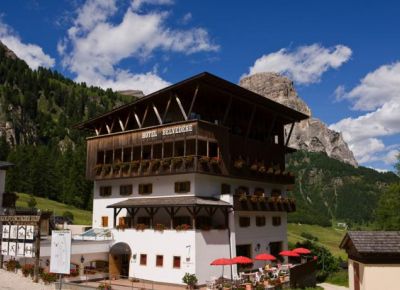 Str. Roenn, 8

-

Val Badia - Italy
Tel.
+39 0471 836355
|
Fax +39 0471 836790
Website:
www.belvederealtabadia.it
Calculate the route to us