Information
Breathe in the pure air of the Fiemme Valley, explore the treasures that the Trentino has in store for the most curious travellers, and savour the taste of an authenticity that is totally natural. You are staying at Hotel Bellamonte, and here you can leave stress behind you and enjoy the most beautiful spectacle during a restful stay in a setting like no other.
The Bellamonte is a hotel with a spa and indoor pool that is specially recommended for immersing yourself in relaxation. It is also the fulcrum of all activities available in the area.
The views of the San Martino Pala mountain group can be admired from the hotel and are quite breathtaking. They will entice you into visiting the many places that are to be found along the Dolomite valleys, and which are easily reachable from Bellamonte.
Embark on an exciting journey in a 4 star hotel in the Fiemme Valley
Servizi
Book now with the best price

Contact information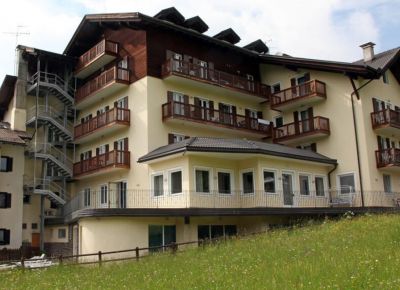 Str. Prai de Mont, 52

-

Val di Fiemme - Italy
Tel.
+39 0462 576082
|
Fax +39 0462 576411
Website:
www.hotelbellamonte.com
Calculate the route to us