Information
to the apartments AM RAINELL HOF for an unforgettable holiday in the heart of the Dolomites. The apartments are located in a wonderful and very peaceful area, just 10-15 minutes walk to the centre of the village.
Servizi
Book now with the best price

Contact information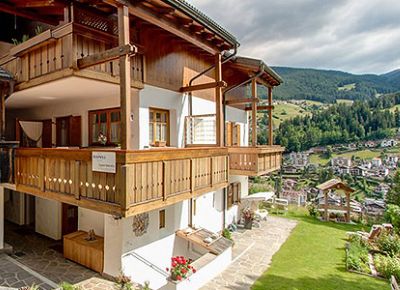 Str. Str. Furdenan 1

-

Val Gardena - Italy
Tel.
+39 0471 798398
|
Fax +39 0471 798398
Website:
www.amrainellhof.com
Calculate the route to us