Information
"Our guests are our friends"
Cleanliness, care and hospitality are our strengths.
The Bonichhof is our home: together with our son Aaron we take care of the farm and our guests.
We are a small family and really enjoy our job, the nature that surrounds us and the Bonichhof, which we overtook in 2017. Maria Antonia takes care of the inside and outside of the house. The garden is her passion: she transforms vegetables, fruits, flowers and much more into juices, cakes, jams and honeys, cremes, oils and very special dishes.
Filip is the artist in the house. As international renowned sculptor he creates profane and sacred works all over the world. He won the international tender for the realization of the sculpture of the risen Christ for the worldwide know place of pilgrimage Fatima.
He is in charge of the technical works in the house.
Our son Aaron helps out wherever needed. He is working at the White Cross emergency organization and volunteers there whenever he can. His passion is music and he is a member of the Choir Hosianna.
Servizi
Book now with the best price

Contact information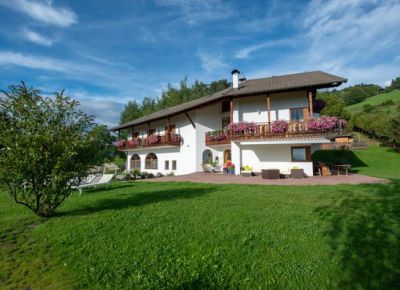 Str. Bergweg, 34

-

Val Gardena - Italy
Tel.
+39 338 8741768
Website:
www.bonichhof.com
Calculate the route to us