Information
Welcome in the Gardena Valley , in a unique summer and winter holiday place. Welcome also in our family run B&B, where you will find a kind and hospital care. In 100 meters distance from our garni there is the new cabletrain of Rasciesa.It reaches in just 8 minutes the top of the mountain to a level of over 2000 meters.You will have a very nice view over the Dolomite-mountines and from there on you can start a lot of nice walks. In winter you can go down by sled and the skiers can begin the famous Sellaronda from there on.
Servizi
Book now with the best price

Contact information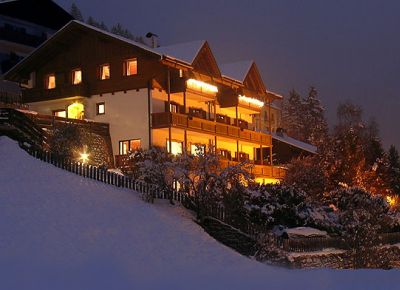 Str.

-

39046 Val Gardena - Italy
Tel.
+39 339 5673913
Website:
www.garni-irma.com
Calculate the route to us