The vast alpine pastures, unique nature parks and diverse mountain groups of the Dolomites offer countless opportunities for hikers and alpinists
Embark on an unforgettable hiking adventure through the legendary world of The Pale Mountains!
In the hikers' paradise of South Tyrol, on the sunny side of the Alps, the variety of hiking and trekking opportunities are almost infinite. Countless well-developed and marked paths lead you through lush meadows and forests to the most beautiful mountain pastures of the holiday region, from where you can enjoy breathtaking views of the majestic peaks of the legendary Dolomites.
Themed hikes learning about flora and fauna, or the myths and legends of the area, are especially popular with families.
Leisure hikers enjoy the many mountain paths, which usually enable a comfortable hiking connection between individual mountain huts and shelters without a significant difference in altitude. The most beautiful South Tyrolean trails include the Stabeler mountain route in Valle Aurina and the Dolomites High Routes 1 to 10.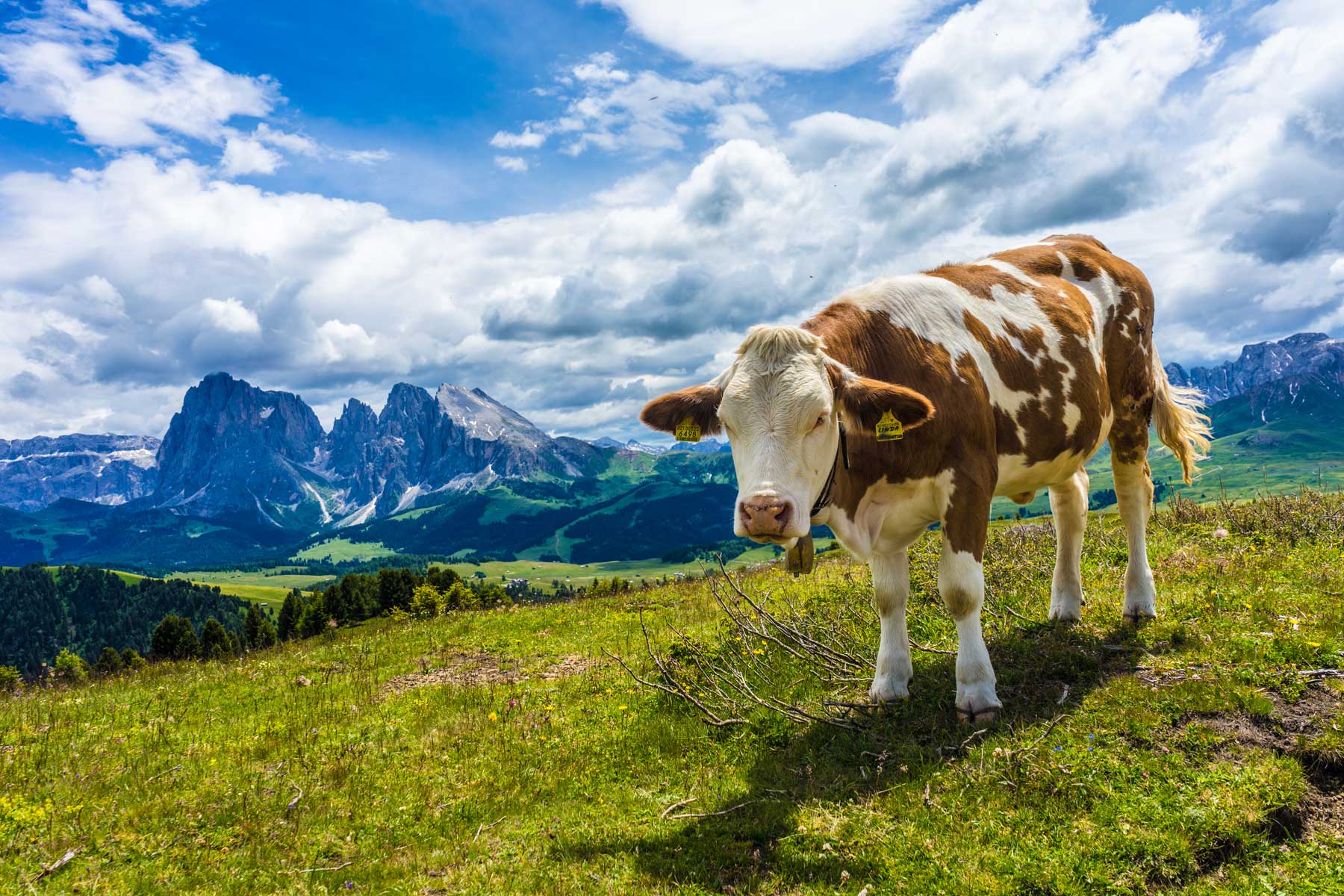 For those who like more of a challenge, there are numerous climbing routes to choose from. Experienced mountain guides from Alpine schools in South Tyrol are always ready to accompany you on your climbing tours and to introduce you to the scenic beauty and variety of the UNESCO World Heritage Site.
There are countless opportunities for hiking and walking in South Tyrol, even in the winter months. Excellently prepared hiking routes guide you through snow covered meadows and forests. Those who want to discover the natural landscape covered in deep snow and away from the beaten track, should most definitely experience a guided snowshoe hike.
Numerous mountain huts and shelters invite you to enjoy a cosy break. Spend pleasant hours in good company and indulge yourself with delicious South Tyrolean specialities.
Unforgettable mountain experiences are waiting for you on a hiking holiday in South Tyrol. Discover the mountainous world of the Dolomites from their most beautiful side, either on your own or accompanied by local hiking and mountain guides.