A journey through the history of how the Dolomites, with their rugged rock faces and gentle alpine meadows, were formed
If you take a look at the history of how the Dolomites came to be, you will encounter the differing characteristics of their rock formations – the Sciliar and the Sella group for instance, have a flat-topped formation whereas the Sassolungo and the Three Peaks have a jagged, fractured appearance.
Our journey through the history of the Dolomites' formation begins in the Triassic period about 250 million years ago with accumulated shell and coral deposits in the tropical prehistoric Tethys Sea. The stone so typical of the Dolomites consists of fossilised coral reefs from this period.
Through the collision of the African and European tectonic plates 30 million years ago, the entire Alpine region was forced upwards and mighty mountains arose to a height of over 3000 metres. And so a unique landscape began to form, the first rivers and valleys emerged, weather defying rocks now towered as steep peaks in the sky whilst remaining debris of volcanic activity and sandstone from the sea basin formed gentle alpine pastures. The jagged rock landscape became interwoven with lush green meadows.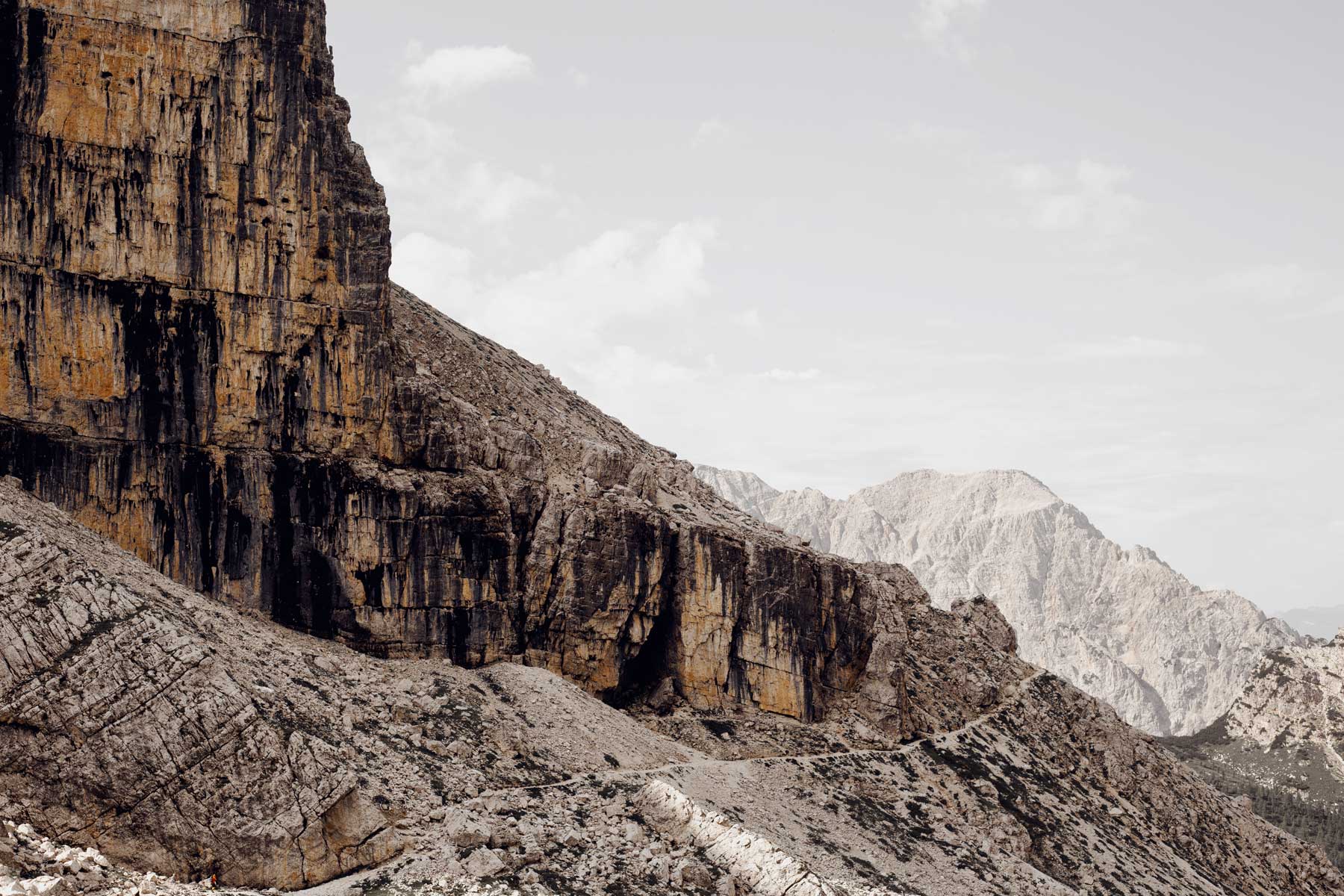 Over the past 5 million years, the ice ages have also left their mark; glaciers have formed u-shaped valleys, moraines and striations. Today, the Marmolada (3,343 m) is the only remaining glacier in the Dolomites.
The name derives from the French geologist Déodat de Dolomieu, who was the first to describe this particular rock. Before this, they were often called "The Pale Mountains", a name that is still often used today.
The history of alpinism in the Dolomites began with the first attempt to climb the Marmolada in August 1802. In the following years, many other Alpine peaks were conquered by European alpine pioneers. The opening of the Brenner Railway in 1867 made it easier for travellers to reach the area and so tourists from all over Europe came to the Dolomite region.
Numerous myths and legends surround the South Tyrolean Dolomites and the unique natural phenomenon of alpine glowing (Enrosadira), such as the legends of King Laurin's rose garden, the pale mountains, the Sciliar witches or the mermaid of Lake Carezza. These myths and legends, which tell of the formation of mountains and lakes and of magical happenings, are passed on from generation to generation in South Tyrol.