Information for your arrival

By car:
The provinces of South Tyrol and Trentino are easiest to reach via the Brenner motorway. The key motorway exits are, from north to south: Bressanone for Valle Isarco, Val Pusteria (Plan de Corones, Alta Val Pusteria), Val Badia, Valle Aurina, Valle di Anterselva, Sesto and Val Casies; Chiusa for Val Gardena and Valle Isarco; Bolzano to reach the Sciliar area and Val d'Ega. Take the Egna-Ora exit for Val di Fassa and Val di Fiemme.
Coming from the East and Lienz, the route is via the Three Peaks region (Sesto, Alta Val Pusteria) to South Tyrol and the Dolomites.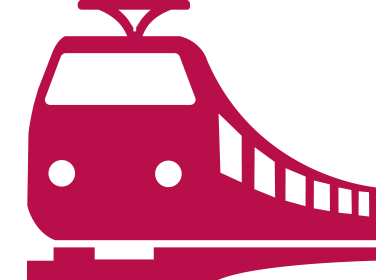 By train:
The main train connection runs from Munich via Innsbruck, Bressanone, Bolzano, Trento and Verona. There are also regional connections with the Val Pusteria train from Fortezza near Bressanone to Brunico and Lienz.

By plane:
Bolzano has a small airport and is served by several larger national and international city airports. The nearest airports are located in Innsbruck (120 km), Verona (130 km), Venice (275 km), Bergamo (200 km), Milan (280 km) and Munich (320 km). These airports offer a low-cost airport transfer to South Tyrol.
By bus:
An extensive network of regular buses connects almost every town in the Dolomites. If you choose to arrive by train or plane, you can rely on an excellent transfer service.