Information
In the new apartment house Pizuela you will get relaxed and spend a tranquil holiday.
Our house is located in a sunny and central position, aside of the main circumnavigation road,
with a beautiful view to the home mountain, the impressive Sassolungo and just some minutes from the surrounding sights.
Servizi
Book now with the best price

Contact information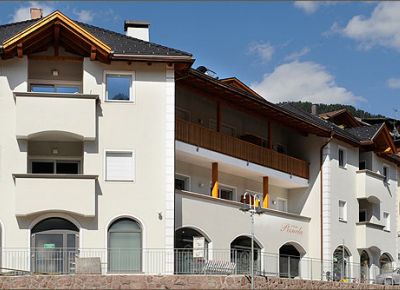 Str. Str. Dursan 1

-

Val Gardena - Italy
Tel.
+39 331 2524554
|
Fax +39 0471 790217
Website:
www.cesapizuela.eu
Calculate the route to us