Information
Welcome to the new SASLONG SMART HOTEL in Santa Cristina, in the heart of Val Gardena and the Dolomites. Here, based on the saying "Great vacations at Smart prices", you'll find style and atmosphere, trendy Italian design, cordial South Tyrolean hospitality, lots of amenities and…incredibly good prices!

Our hotel is the perfect place to spend a delightful vacation in the Dolomites, as well as for brief stays, group or business trips. Set out to discover the surrounding scenic wonderland or after successfully completing your business trip enjoy utter relaxation at the SASLONG SMART HOTEL. You'll feel right at home the moment you get here and totally enjoy every minute of your vacation!
Servizi
Book now with the best price (
from Euro 47,00
)

Contact information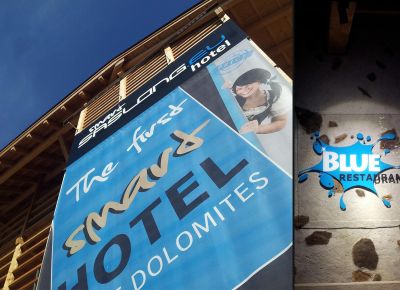 Str. Palua 40

-

39047 S.Cristina - Val Gardena - Italy
Tel.
+39 0471 774444
|
Fax +39 0471 774477
Website:
www.saslong.eu
Calculate the route to us