Information
Ski-in & ski-out B&B Hotel Wolf in Val Gardena in the Dolomites
We are in a quiet location just 3.5 km from Selva, with direct access to the slopes of the Sellaronda and hiking trails.
Servizi
Book now with the best price (
from Euro 54,00
)

Contact information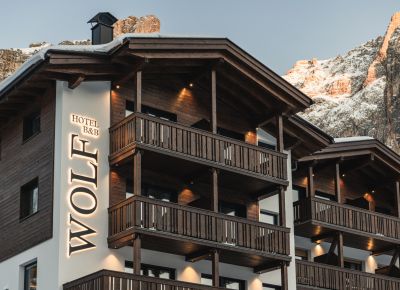 Str. Plan de Gralba 25

-

39048 Val Gardena - Italy
Tel.
+39 0471 795035
|
Fax +39 0471 795035
Website:
www.garni-wolf.it
Calculate the route to us