Information
Welcome at the Hotel Zum Turm, Alla Torre

We do not need to promise you the moon - we simply give it to you ... and we always keep our promises! In addition, you get heartfelt hospitality and a sense of tradition, because we uphold what is good. On top of this, we always have an open mind for your needs and wishes.
Servizi
Book now with the best price (
from Euro 47,00
)

Contact information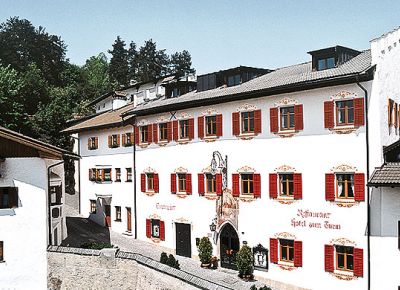 Str. Str. Kofel 8

-

Altipiano dello Sciliar - Italy
Tel.
+39 0471 706349
|
Fax +39 0471 707268
Website:
www.zumturm.com
Calculate the route to us