Information
The area around the hotel is full of fascinating nature. The hotel is located in the center of Siusi/Seis at the foot of Alpe di Siusi/Seiser Alm. It is an ideal starting point for many tours and features its own beautiful park. Both in summer and in winter, the Sciliar/Schlern resort is a fascinating place.

Hotel Diana is situated at only 500 meters of the cable car station in Alpe di Siusi/Seiser Alm. Sport enthusiasts will be delighted by the eclectic activity program that is offered by professional guides at the hotel.
Servizi
Book now with the best price (
from Euro 72,00
)

Contact information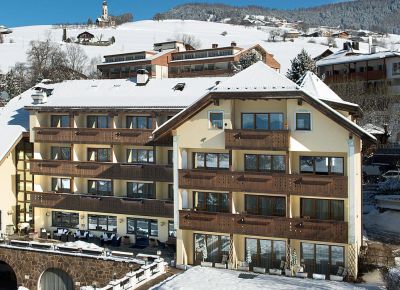 Str. Oswaldweg 3

-

39040 Altipiano dello Sciliar - Italy
Tel.
+39 0471 704070
|
Fax +39 0471 706003
Website:
www.hotel-diana.it
Calculate the route to us