Information
Where there is forest, there is restfulness. Where there is nature, there is peace. Where there is holiday, there is enjoyment. And where there are mountains... there is freedom! Freedom to design your holiday time just the way you want: climbing the peaks, swimming in the pool, walking in the forest, strolling through the garden. And always savouring the experience! In every way, even literally. This is what reflects the true spirit of the Waldrast. The Hotel Waldrast Dolomiti is a place where guests can indulge both in activities and wellness – all according to their taste. But no one has to decide for one or the other, because they are always... two sides of the same coin.
Servizi
Book now with the best price (
from Euro 101,00
)

Contact information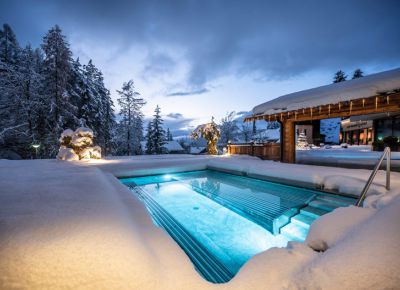 Str. Hauenstein 25

-

39040 Altipiano dello Sciliar - Italy
Tel.
+39 0471 706117
|
Fax +39 0471 707062
Website:
www.hotel-waldrast.com
Calculate the route to us