Information
Relax and enjoy in the Castel, in a quiet position with a unique ambience in Castelrotto / Dolomites. After a complete redesign and enlargement, an elegant and traditional Hotel Castel opened the doors, with the most modern comfort.
Servizi
Book now with the best price (
from Euro 119,00
)

Contact information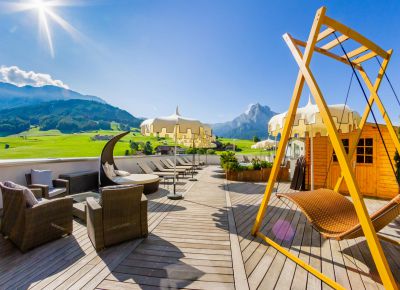 Str. Str. Kleinmichl 33

-

Altipiano dello Sciliar - Italy
Tel.
+39 0471 706639
|
Fax +39 0471 707285
Website:
www.hotelcastel.it
Calculate the route to us